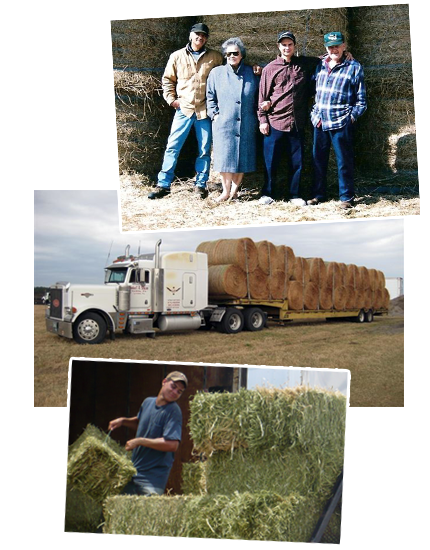 For Generations, Highest Quality Hay and Feed
When you desire the finest in hay, feed, equine and pet supplies, shavings and bedding, gates and fencing, or even grass seed, visit family-owned-and-operated Schiro's Hay and Feed, where we continue to offer our clientele quality products and legendary service, a tradition that has flourished here for over 60 years!
Our knowledgeable and obliging staff and nutritionists can assist you any time you have questions or concerns about your feeding program or nutritional requirements, assuring your livestock and pets receive exactly what they need to thrive.
We stock an array of hay products for every need, particularly high quality barn-stored horse rolls and cow rolls, both available year-round. Our hay inventory includes Coastal, Peanut, Tifton, Alfalfa, T & A, O & A, Timothy, and Orchard varieties, as well as Alfalfa dairy blocks.
The Supplies You Need at Great Prices
Here at Schiro's, we offer the most sought-after feeds for your livestock and pets, including chickens, horses, cows, pigs, goats and dogs and cats. We also have a variety of horse care and pet supplies on hand, including horse, cow and goat wormers, horse vaccines, and health supplements. Livestock and pet bedding in shavings or pelleted form is available.
Farm supplies including gates and fencing materials are on hand, and we can provide you with grass seed - Pensacola/Bahia, Milo, Brown Top Millet, Rye, Pensacola or Argentina. And we are always glad to assist with special orders any time.
Schiro's Stock the Leading Brands For All Your Nutrition & Needs